I confess...
I owe you guys some confessions. Especially one about my break-up letter. Last Thursday I received a text from Rocky asking what exit my work was on. I couldn't get away from my computer since he came while I was on shift-so he said he had something for me and he'd leave it on my car. When I got down to my car I saw an Envelope with Doctor Who on it.
Turns out it was a break up letter. The minute I opened it up and started reading the first line I realized that and started laughing... Not that I was cruel or anything, I just thought it was hilarious because I figured we were already just friends-since we hadn't done anything remotely date-like in a while (other than him buying me flowers on my birthday). The rest of the letter told me how it wasn't the religion thing (him being Mormon and me not) because he'd broken up with "the mormon girls" he was dating too. Haha, which made it sound like he was dating like a twenty women or something lol. It's all good-I texted him to say "LMAO cutest break up letter ever" and Shawn asked me if my laughter was a hysterical response. Nope, it was just hysterical!
I Confess...
I am starting to think that receiving flowers equals the death of the relationship. Even though with Rocky I'd pretty much already determined that we were friends, the only two times I've ever gotten flowers from a guy I was dating were a week or two before they "ended" it. LOL.
I Confess...
While we're on the topic of dating... About a month ago I got an email on OKC from a guy telling me we had mutual friends and he wanted to get to know me. I replied, but when I checked to see if he had replied later he'd deleted his profile. A few weeks after that (on my birthday) I got a message from the same guy on Facebook letting me know he'd closed that account because he didn't like it (can't really fault him there-online dating is horrible!) and still wanted to go out sometime. Since it was my birthday I was crazy busy all weekend, then out of town, so I told him we could definitely do so in May.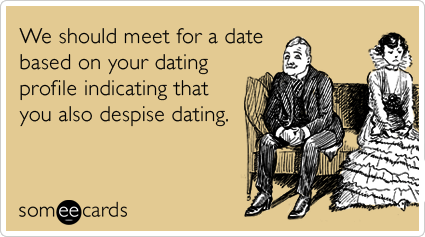 So I messaged him back a few days ago, and he wrote back... We'll see. Gayvid (our mutual friend) assures me that he's "very sweet" and not a serial killer-so I gave him my number. We'll see what happens.
I Confess...
This is pretty much my style lately... Although those pants are way too expensive-I wont pay over $50 for cropped pants! lol
I Confess...
While I bought and put together (well made Max put together since he's sleeping on our couch at the moment) a new dresser from IKEA to replace the old one my ex gave me that I hate and is falling apart-I haven't actually finished transfering stuff over so I can junk the old one... Hopefully I can this weekend, currently they're just sitting side by side...
I confess...
I have GOT to stop buying things... I bought more nail polish, and a bunch of stuff on sale at Torrid... But I want a DSLR this month so I need to be saving! Wanna see my haul? Hey to be fair-the following pictures is like 3 weeks worth... Also my mani this week is Zoya Happi-one of my newest favorite polishes!