That's right folks, it's actually Friday. I'm ready to get out and have some freedom!
Don't you hate that you can't say it's Friday without getting the stupid Friday song in your head? I confess that I do... Terrible. That song is just awful and I don't appreciate having it in my head. I confess that I also don't appreciate that the neighboring team is cooking bacon in the office and not sharing. Boo to that!
It's bright and sunny here in Utah and very hot.
Which doesn't help the fact that there are tons of fires nearby and no sign of rain...
No bueno. Last I heard there is one fire in Fairview that has claimed over 400,000 acres and at least 50 homes. Very sad. I'm going camping this weekend and I'm going to have to take my inhaler!
Ends next Thursday on 7/5!
***
So
Whispering Sweet Nothings
has this really cool
Coast to Coast blogger map
that you can add your information to. It's very cool, because you can go in and check it out. You can find people based on the map, and you can get yourself added to it so people can find you. It's very neat! Thanks
Aubrey
for sharing it with me!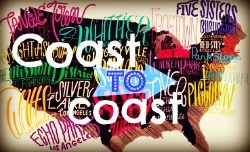 ***
I confess that I only have 7 more followers until I hit 700 and that means another giveaway! I had better start thinking up something awesome for you guys. :)
Also, I'm linking up with confessions 'cause Mamarazzi is back!
***
I confess that I went in for a meeting with the rescue I volunteer with last night to plan our Howl-O-Ween event, and I was the only one who ordered meat. I felt really silly as the two girls two my right were Vegitarians. So here I am with a bloody rare steak... Awkward.
They were very nice though, it's going to be a great group of girls to work with. The event should be amazing! Silent Auction, drawings, costume contest, photo booth with your pets, catered and OPEN BAR. Hell yes. I can't wait! (Even though I have a TON of work left to do before then.)
If you want good advertising and to help the animals you can donate product to the event that we'll auction off, and then you'll get listed in our newsletter, on our list of sponsors, and on the Cause for Paws website. It's great publicity!
***
I'm walking in the Strut Your Mutt event to help raise money for my rescue.
If you could donate a little to help, that would be amazing! (any little bit counts)
BUT, if you could sign up as a virtual walker it's even better!
The team with the most walkers signed up by July 9th gets $1,000 towards their goal!
We can save so many lives with that! Please help us out!
You don't have to be local, you just have to sign up and join our pack.
You'll also get free CFPU merch!
If you still don't want to sign up, you can help sponsor my walking:
So what are you up to this weekend?