I'm very happy that I was able to sit down and do some art last week. I had to call in sick one day due to really horrible cramps (worst of my life) so it was really nice to still feel semi productive as I sat there on pain-killers.
Luckily, the Lavender doTerra oil I won from Melanie Grace at
Earth Craft
was very relaxing. I don't know if helped the cramps or just helped me deal with them, but it was lovely.
The weekend before last I went and volunteered at the Dog and Kitty Carnival with
Cause for Paws Utah
. We found homes for 3 dogs, and a little miss Lilo went out on a trial adoption! Lilo has had a hard time of it and has been brought back 3 times (not her fault-people adopted her without checking with landlords, etc.) and has been so traumatized by it! I really hope this is the one for her.
Lilo hiding under the bed when it got windy at the adoption event.
Sweet Kava was also adopted, but has since gone missing!
If you're in the Utah/SLC area, please keep an eye out for her!
Saturday the roommate and I headed out to get supplies for the baskets we're donating to gay bingo. We went to FYE because he's looking for a copy of Psycho Beach Party to put in his. While we're there he comes over to me with something behind his back and warns me not to squeal to loudly.
Yes, those are Doctor Who plushies.
They even talk, it's so adorable.
I ended up getting the Dalek plushie and Tardis Cookie Jar.
I love them so much. I keep making them talk randomly.
Then we made homemade pizza with eggs on top. The eggs didn't really cook that well, so it had to sit under the Broiler for a minute.
Sunday I went to a Bees game with my Dad, two brothers, and sister-in law. While sports generally bore me, it was fun to go hang out with them and have a beer.
Then I came home and decided to paint my nails for the first time since Christmas... I love buying nail polish, but hardly ever use it... I tried the Vaseline trick and it kind-of worked, but my new favorite thing is the Insta-Dry. You put it on and it dries the manicure in 30 seconds, and helps prevent chipping. My Teal nails are making me happy.
Julie and I went and saw Batman finally. I'm a bit in love with Bane... With the mask on... I recognize that I'm a freak...
I've been updating Beth's blog design. Check out Living a Goddess Life to see! It's cute!
We're going to see Men in Black 3 this week sometime... and for only $1. I love the dollar theatre.
I'm having dinner with my grandmother tonight. I hope that cheers her up!
I've gotten a few more fantastic advertisers on my sidebar, go look at them!
I made topics listings for the right side of my blog. What do you think?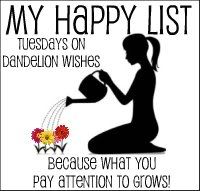 ***
In other news, I have some heavier stuff on my mind that I will be talking about later this week. So expect that!