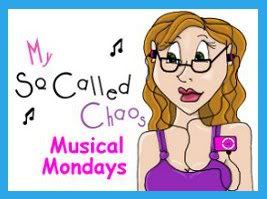 This week's song:
by Sia
I'm being dragged down, down by the hand
The hand of a golden giant man
He's crushing my knuckles
Splitting my skin, he says he'll let go
If only I'd ask it of him
I wanna get away from you
I tell my feet to move it
These little black sandals
These little black sandals
Are heading the right way
These little black sandals
These little black sandals
Thank you feet, for guiding me
I'm glad somehow I got brains down there, at least
I would be lying if I said I didn't miss that giant man
He was the line between pleasure and pain
But me and the feet have some years to reclaim
***
My first instinct when I hear this song is that it's about abuse, however I think it really can be applied to any bad relationship. It's beautiful, and haunting, and I think most people can relate to it in some manner or another-most of us have had relationships we feel better for having walked away from. There are a few that would have ruined my life if I'd stayed, and a few that I would have lost myself in for much longer than I should have. I'm grateful for the strength to walk way, and sad for those that never find it...
What are you listening to this week?
Don't forget to link up and you will be entered to win a big music prize pack at the end of the year!
June Ad Spot Sale: