Howdy friends. I'm playing catch-up today, sorry I disappeared for a few days around here... I had to work on Monday, but spent the whole day doing blog design for one of my oldest friends Melanie Grace. She has two Etsy shops and was asking me questions about how Social Media can help get them out there-and so I helped her get blogs created for both of them! You should check out my design!
Seriously, go comment and tell her hello and welcome to blogging world-I promise I will love you forever if you do. Also, if you want a chance to win some awesome goodies from her shops down the road, follow her blogs!
It focuses on her love of all things Steam Punk, and she makes some gorgeous creations.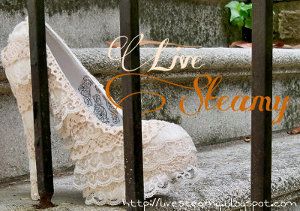 It's for those of you who are witchy/pagan/new-age/spiritual, etc.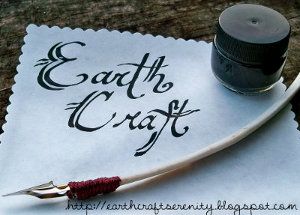 That night I went straight home and finally opened the birthday bottle of wine
Kristi
got me.
My weekend was nice and fairly relaxing, other than having an upset stomach for most of it. Friday night I went over to Shawn and Justin's to help make Justin a birthday cake with a cartoon of his cats on it. Have a look!
It captures their personality quite well.
And I played with the same cats...
Saturday I realized that I kind of love that my nightstand looks like this:
Sunday there was an impromptu birthday party for my friend
Megan
. Wine and Cheese, and Cupcakes with caramel Brandy frosting. Yum. Of course Julie and I ran to Michaels first to get her a Wedding themed Smash Book so she can start using it as an idea collector as she plans their wedding. I just love that Meggy and
Jon-Michael
ended up together, they're so perfect for each other and only seem to work more and more as I see them. It makes me happy.
Last night I went out to Erika's house to help sew rainbow bandannas for Cause for Paws Utah's booth at Pride this weekend. Josh and I are both going to volunteer there this weekend! Fun! There was so much cute fabric!
Oh for the rest of this photo-dump, here are some cute faces I worked with at the Adoption Center last week! Aren't they cute?
So how are you? I have a ton to do today, but promise to say hi if you leave me a comment!
My To-Do List for today:
Send a CFPU email out about Pride.
Update all of my blogs.
Update the CFPU blog.
Finish Melanie's blog designs.
Send out swap matches for the Book swap (BE EXCITED!)
Grocery shopping.
Volunteer this evening at the Pet Adoption Center.
To-Do list for the rest of the week:
Thursday after work: Shopping for pet food, visit my grandmother.
Friday after work: Aliens the Puppet Musical
Saturday & Sunday: Volunteer at the Utah Pride Festival