we♥it
I am HAPPY
because it's finally the weekend, and I feel like this was a very productive week! I killed the numbers at work this week!
I am HAPPY
because this week was full of awesome. It just seems like despite the fact that I am still sick, there was lots of fun, and little bits of happy spread throughout.
I am HAPPY
because last night was Bird's birthday/going away party, and it was fun!
I am HAPPY
because I got to meet see Hal Sparks this week, and because the roommate got to talk to him and meet him and he loves Hal too!
I am HAPPY
because the roommate seems a lot happier lately too. We've had a lot of good talks and I love to see him feeling good and loving life. :)
I am HAPPY
because my friend Max got his game published, and we're going to the release party tonight! Check out the Game info by clicking on the zombie hand below!
I am HAPPY
because the snakes seem to be almost Mite free! Pretty soon everything should get back to normal!
I am HAPPY
because
Eric Himan
is coming to my town, especially for us! He told me "Even if we play in the parking lot of our hotel, we have to play something for Angela, and the gang" How sweet is that?
I am HAPPY
because I regularly have amazing moments with these three wonderful people. They're part of my family.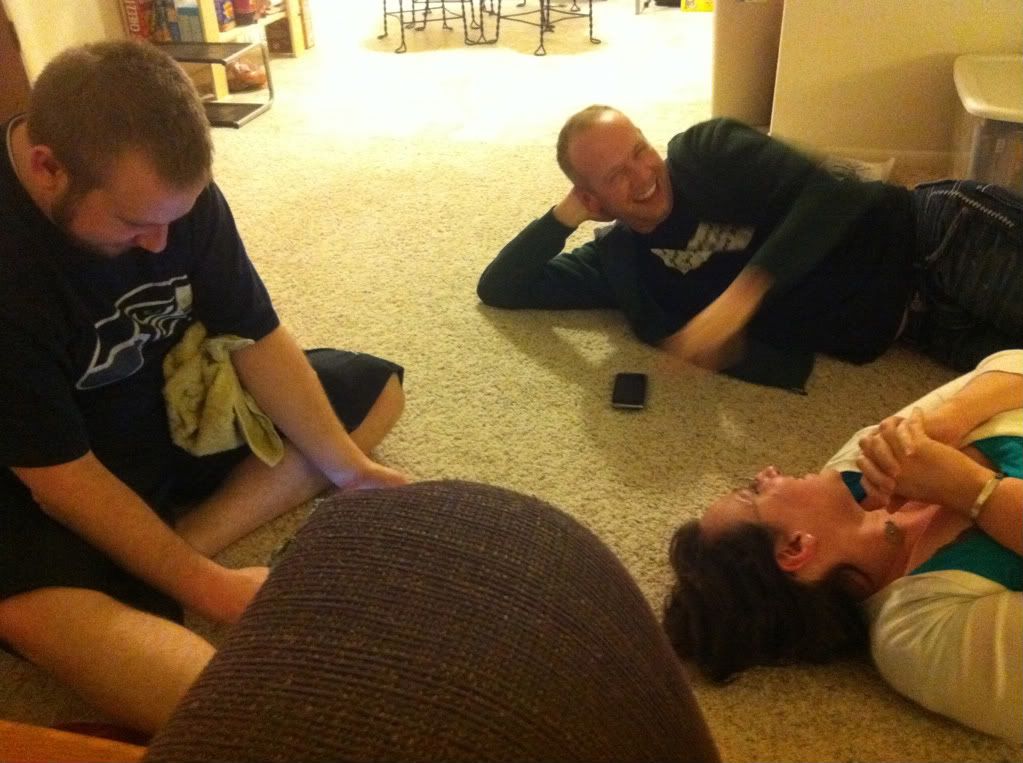 I am HAPPY because Spring is trying to poke it's pretty little head through, and there's a pretty little Blue Jay that sits outside my window in the mornings. Life is beautiful!
What are you HAPPY about this week?