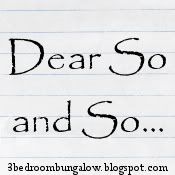 Dear People of Utah,
Can we PLEASE learn to drive in the fast lane? Excuse me, I mean the PASSING lane. Not the "let's drive as slow as we possibly can and let the slow lanes pass us" lane. Every day, never fail, and it always is right about when I hit Draper before the Point of the Mountain. ESPECIALLY when you're going over that pass, move the eff over if you can't make it up the hill. OK?!?!?!? Argh.
-A really annoyed driver who wants to pass your slow ass.
Dear Semi Truck's in Pleasant Grove,
I understand that you're large and you need more room to turn, but maybe using the on and off ramps for that purpose isn't the best idea? When I got in the left turning lane, and you were in the right-left turning lane, and then you tried to force me off the road so you could move from the right-left turning lane to the left-left turning lane where I was so you could hurry and get back on going the other direction-MESSED UP.
-I'm just an itty bitty Honda Civic, you could have killed me asshat!
Dear Jillian Michaels,
Thank you for coming up with this awesome system that totally kicks my ass and is going to help make me fit. However, that being said, I really don't like you very much. Do you not realize that you're coaching a bunch of fatties on the other end of the camera? (No offense to the fatties of course, I'm one of the, but it's part of my point.) So when you and your tight little bottom say things like "I wish I had her abs, I'd do just about anything to get them." Or "I'm not very flexible..." blah blah blah, it just makes me want to punch you in the face.
-Just sayin'
Dear MelanieGrace,
You are strong, stronger than most people know and even more so than you give yourself credit for. If this is something you feel you must do, do it and be proud of it. You are amazing. Be strong witch sister.
-I'll be here to support you.
Dear Kristina,
Thank you so much for being my partner in getting healthy! I don't think I'd be as dedicated if I didn't have you there to help push me. I'm glad we can help each other, and be there to support and motivate each other.
-We can do this!
Dear Utah School System,
Get your shit together! Treat your teachers well, they're the ones teaching our students who they're going to be. Don't you think that means we should probably give them benefits and make sure they enjoy their job? I don't know about you, but if we're starving for good teachers, I'd want to keep the ones we have as happy as possible!
-Duh!
Dear Readers,
I love your faces. All of them. :D
-Me
Dear Searchers,
(That's those of you who are searching and find my blog)
I use StatCounter to see what people are searching by, and the biggest thing they seem to be looking for and pulling up my blog with is the lyrics to Mockingbird by Rob Thomas. It's funny how I see a million search links that say "Still that mockingbird wont sing" or "maybe we weren't meant for this love." But every now and then there are a few that slip in. Mostly normal, today however-NOT normal. Someone found my blog searching "Naked Male Celebs" and "Jefferey Dean Morgan Naked." How that brought up my blog, I'll never know, but it made me giggle none-the-less!
-Me