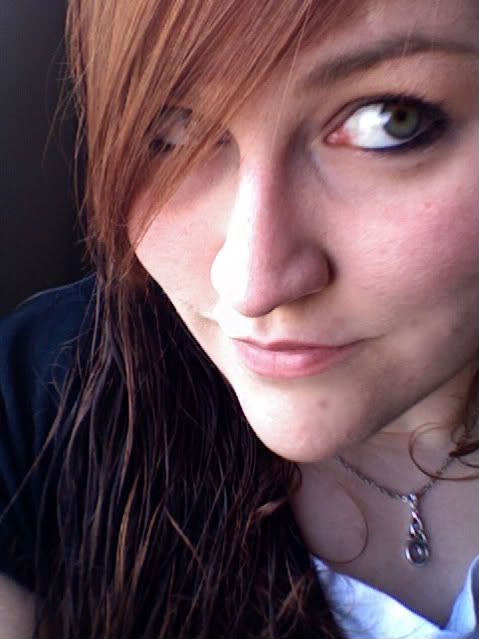 Allow me to be narcissistic for a moment, if you will. My brain is completely fried, and I think it's because I spent yesterday thinking so hard on decisions I was making, that there isn't much brainpower left over today. Could also be related to the fact that I never seem to allow myself much sleep. Go figure.

Anyway, in light of not having much of anything to say, and no scheduled

bloggy

participation's

, I'm snagging this Meme from Loralee. So here are some good

ABCs

about me. :)

A – ADVOCATE FOR: Human Rights (a.k.a equal rights for Gays too!) There doesn't seem to be anything that fires me up as much as that cause. Also, Health Care reform, compassion towards others, and using

proper

grammar and spelling on the

Internet

!

B – BEST FEATURE
: Physically? I'd have to say my eyes. I love their color and their depth! Non-physically it would have to be my giving nature and ability to love unconditionally.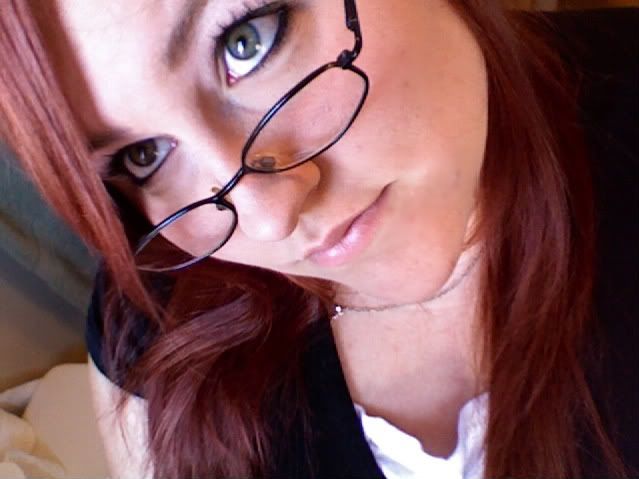 C – COULD DO WITHOUT
: Being tired. If I didn't have to sleep as much, I could get stuff done and not suffer when I haven't had enough sleep. I really miss those days (back in HS) when I could stay up reading all night, and still be up and happy to go to school at 6am.
D – DREAMS & DESIRES
: I want to be a writer. I've wanted to be a writer since I was 7 years old. Yet here I am, 23 and I haven't written anything. That's very sad. However, this year, with a little inspiration from Beth and support from
Emily
, I will be doing
NaNoWriMo
! I'm so excited! This better work... I had better finally have the resolve to finish something I'm writing and to actually try and get published! It's time to make some of my dreams come true!
E – ESSENTIAL ITEMS
: Toothpaste/toothbrush-I hate feeling like my teeth are grungy.
QTips
-I'm an obsessive ear cleaner.
iPod
-Oh music and
Internet
access, how I love thee! Phone-As much as I hate talking on it, I LOVE being able to text my friends!
F – FAVORITE PAST TIME
: Spending time with my friends. Honestly, it doesn't matter what we're doing as long as I get to be with them. The friends I choose to surround myself with are really more like a small family, and I love them with every piece of me.
G – GOOD AT
: Making people feel comfortable, they tend to open up and talk to me. I'm also good at writing letters, and would much prefer to tell someone who I feel via written word than spoken. I'm good at making my friends laugh, and being there for them when they really need me. Also, yesterday I learned that I'm good at being around to remind Josh that he's sexy. Y'all should head on over and
tell him how sexy he is
!
Hehe
!
H – HAVE NEVER TRIED
: Rocky Mountain Oysters, Frog Legs, or that Marrow thing Josh is always drooling over. However, as weird as it sounds, they are all on the list of upcoming things to try at least once. I've also never tried Skydiving, but I'm not so sure that's a top priority.
I – IF I HAD A MILLION DOLLARS
: I would pay off all of my debt and my families debt. Then I would invest in a townhouse/condo and move my future
roomie
and me into it! I would buy a newer car that runs better, and I would take some time off work to start writing novels. You see, I'm smart enough to know that a Million Dollars wont last forever, but it will last well beyond the time it would take me to get some best sellers out there!
K – KINDRED SPIRIT
: Most of my friends are family to me, however there are a few that stick out more as kindred spirits. Don't get me wrong, I consider so many my "best" friends, and don't pick favorites, but there are three that would stand out to me as actually having kindred souls that connect with mine. The first would be Josh. There is something about that boy that will keep me forever close to him (or wanting to be) and there are days when he is the only person in the entire world I feel like I can talk to. Also Kristina, because Kristina and I are so alike sometimes that it's scary, and we are so close in our understanding of each other I have nothing but love for her. Max has to be considered a kindred spirit, because there is something about him that keeps me pulling him back into my life no matter how far apart we get. I am so grateful to feel so painfully close to these people, it's a beautiful thing.
L – LITTLE KNOWN FACT
: I don't know if there is anything that's little known really... I'm a pretty open book with everyone... Maybe that I keep a paper journal with all my most intimate thoughts?
M – MEMORABLE MOMENT
: There was this party last year, and it was one of the first times I partied with the whole group of friends that I now call family, but it was somewhere in that moment when it hit me: I was home. These people came into my life, and it was as if they filled something that was missing there. I feel loved and happy and whole when I
look
back on it, and I'm eternally grateful to know them! It is etched into my brain as one of the happiest nights of my life.
N – NEVER AGAIN WILL I
: Let myself be used or mislead. Even if it was unintentional before, I am set that I will never let myself get yanked around again. Whether it comes to getting a job, or falling in love, I am in charge of my own destiny and no one can make me wait around for what will never happen.
O – OCCASIONAL INDULGENCE
: Pie. This is actually a Kristina & Me thing... We get in the mood where we want to sit around and watch
girly
flicks and eat Marie
Calendar's
Pie. Yum!
P – PROFESSION
: Technical Support Representative for a company that does software for taxes. Although technically I'm a seasonal worker, I am confident that I have a real shot this year at staying permanently. I really like my job, and I'm making friends with coworkers this year! I love it!
Q – QUOTE
: "Perhaps all the dragons in our lives are princesses who are only waiting to see us act, just once, with beauty and courage. Perhaps everything that frightens us is, in its deepest essence, something helpless that wants our love." (from 'Letters To A Young Poet') -
Rainer Maria Rilke
R – REASON TO SMILE
: I have the worlds greatest friends, I have a job in a struggling economy, I have a roof over my head (even if it's temporary), I am alive and healthy... Forget everything negative going on, if I can stop for a minute and remember the optimism lurking within me, I can smile... Even if it's only for a second.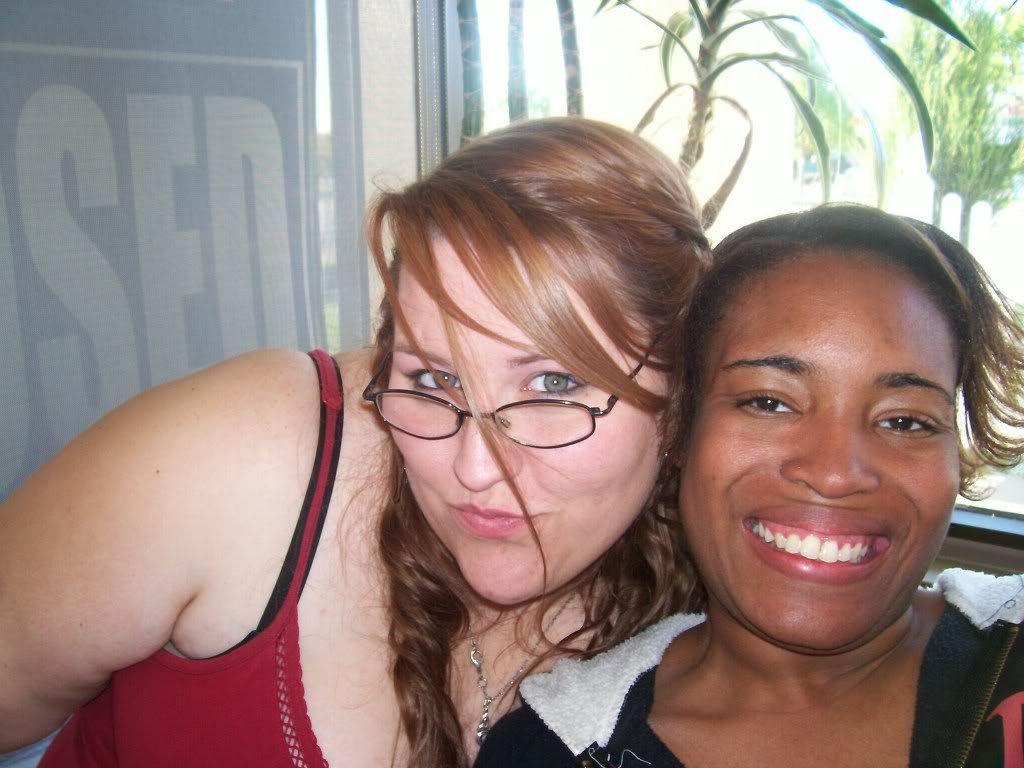 S – SORRY ABOUT
: I'm sorry that I was a bad friend, and let my own self doubt get in the way of helping. I doubted my own ability to do something or to help, so I put it off and now I'm seeing someone I love very much still going through something that I could have helped... I'm sorry that not believing in myself has backlash on those around me. I'm sorry that I can't make up my mind as to what I want. I'm sorry that I'm not around as much as people would like. I'm sorry that my love is not enough...
T -THINGS THAT ARE WORRYING YOU RIGHT NOW
: I worry about my friends, and their happiness, as I want nothing more than to see them happy and content. I worry about money, and finding a place to live. I'm worried about my grandmother losing her house and the home I've known since I was a small child. I worry about losing my job after the end of tax season.
U – UNINTERESTED IN
: Sports don't interest me at all. Also, people who bring drama wherever they go, I just don't have much of a tolerance for it.
V – VERY SCARED OF
: Losing those closest to me.
W – WORST HABITS
: Self doubt, Over-analyzing EVERYTHING, jumping to conclusions, procrastination.
X – X MARKS MY IDEAL VACATION SPOT
: Europe. Really anywhere in Europe, because I want to see it all. I'm really looking forward to Croatia, France, Ireland and the UK the most though!
Y – YUMMIEST DESSERT
: Cheesecake is generally my all time favorite, but there are a few exceptions, depending on my mood.
Z – ZODIAC SIGN
: Aries, and boy do I live up to it. I am headstrong and foolhardy, as well as passionate and driven. I'm compassionate, and have a fierce need to protect and defend my friends and family. Also, I rather enjoy being the center of attention. Yes, I'm admitting it.
WHAT ARE THE ABC'S OF YOU?