&heart; My co-host Aubrey from
High-Heeled Love
wrote
a fantastic post
about how her and her Mister met (it's their anniversary week) and posted it with a song I love for Musical Mondays.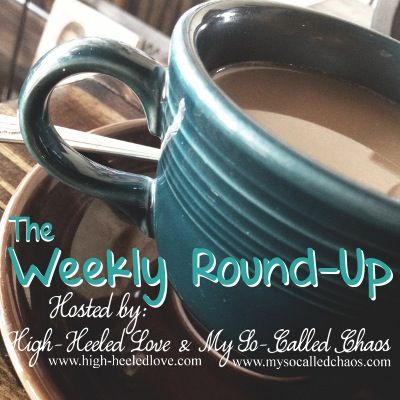 Share your favorite reads this week!
The point of The Weekly Round-Up is to focus on other people instead of just another post about ourselves. It's to build better community, share insight into what we love to read, and hopefully introduce you to a new blogger you'll love and adore! Wanna play along? Write a post with links to your favorite blog posts from others throughout the week, put the button in it, and link up with us on Sundays!